1. SMART PLATFORM
Schools, families, companies, and service providers use our platform to share 3,500+ learning objects, videos, activities, lesson plans and career development tools in classrooms, homes and at events. Our Library uses the power of storytelling and gamified experiences to guide learners of all ages forward in their Career Journey.
2. CONTENT CREATION
From East to West, we film modular content and create digital learning tools that showcase local opportunities and share real-life stories. We partner with schools, companies and workforce leaders to produce K-12+ content like Career Profiles, virtual field trips, Soft Skills, STEAM and more.
Our live and virtual Keynote Presentations and event Toolkits equip event hosts across the globe with multimedia tools to engage audiences. From school auditoriums to stadiums, students to CEOs, and educators to parents, our high-impact presentations drive home key workforce development messages.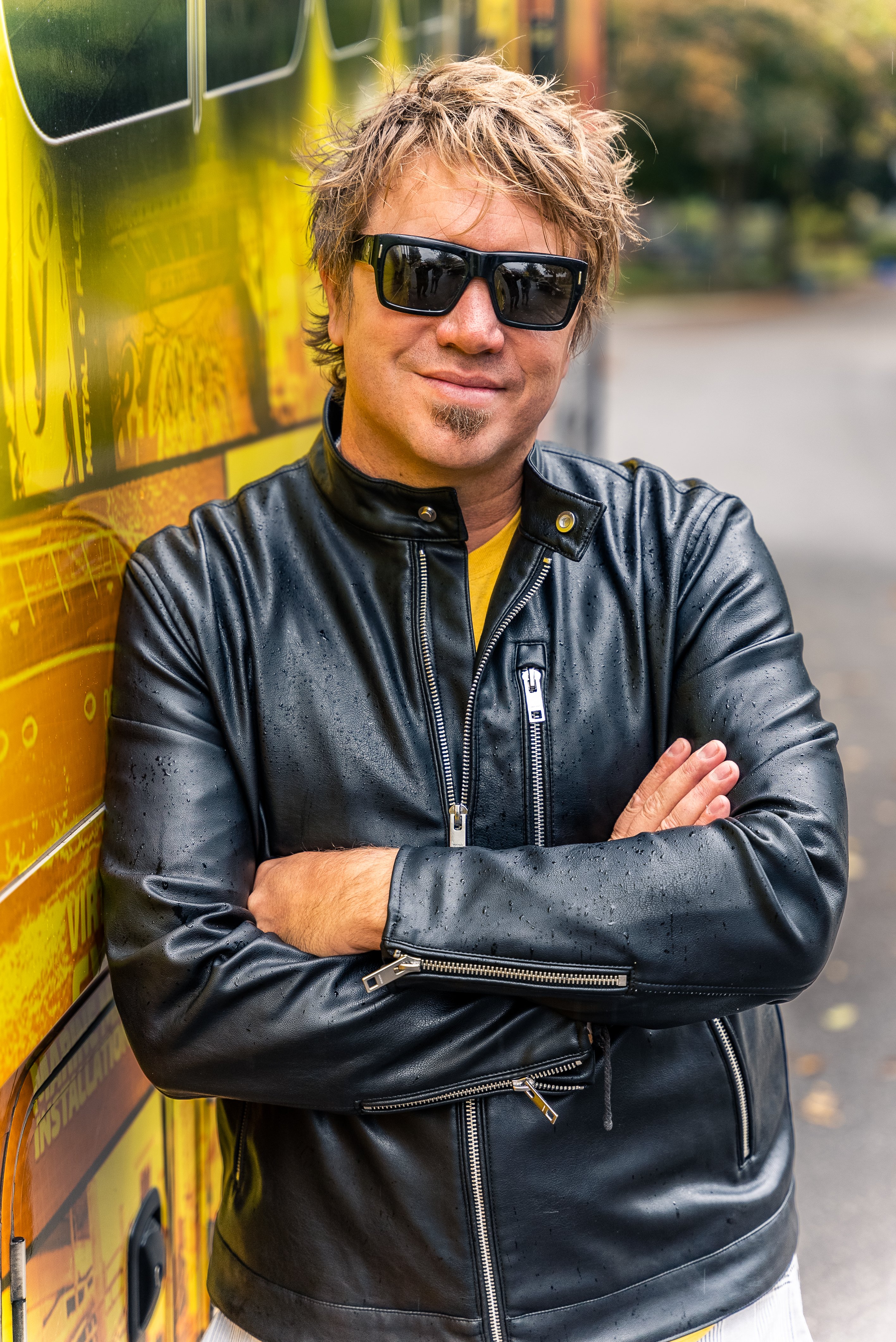 Our Story
When he graduated from high school, Edge Factor founder and president Jeremy Bout didn't know what he wanted to do. His uncle had just bought a 5-axis CNC machine and invited Jeremy to help him get it running. Together, they quickly realized that operating this level of technology required serious STEM and creative problem-solving skills!
What's a CNC Machine?
As Jeremy manufactured parts for use in aerospace, automotive and the healthcare industry, he spoke excitedly to his friends about the technology he was using and the projects he was working on. His enthusiasm was met with blank stares: "What's a CNC machine? What do you mean you're 'pushing the limits of your cutting tools?'"
Jeremy understood that someone had to do something BIG to raise awareness and change people's perceptions of manufacturing. It was then that he decided to merge his love for making things with his passion for media and storytelling, and he built an award-winning team who turned the cameras back on the people and coworkers that he knew and respected in the manufacturing industry.
'I Now Know What I Want to Do With My Life'
Edge Factor was established and the release of its first film The Beginnings was widely applauded. The vision became more clear when an educator called Jeremy and said, "I just played your film in my classroom. A student came up to me and said, 'I had no idea what manufacturing looked like - I now know what I want to do with my life.' And he changed his major." That moment marked the birth of Edge Factor.
The Passion is Contagious
As Edge Factor grew, the need for a team was clear. Meanwhile, having graduated from high school four years earlier, Edge Factor Vice President Larissa Hofman had no idea what she wanted to do next with her life. She didn't subscribe to the 'one-size-fits-all' theory that everyone needs to go to university. There are different pathways to success, and Larissa realized that she was passionate about helping students like her plan ahead in order to understand what their real career options are.
One day, out of the blue, an accidental call from Jeremy to Larissa turned into a shared visioning session. The next day, she became his partner in crime and the rest was history. Jeremy and Larissa grew the team from Mike Douma and the coders to Jon Reitsma wearing whatever hats needed to be worn, and eventually Nikki Bakker came aboard to whip everyone into shape. (At least, she's still trying to.)
Today, Edge Factor continues to use the power of cinematic storytelling to take students and people on a journey from "I have no idea what I want to do with my life" to discovering industries, careers, CTE/SHSM and postsecondary programs, Soft Skills, STEAM and local opportunities. We've produced thousands of videos and interactive activities highlighting every industry since our first film, and we deliver these tools through our state-of-the-art platform. Our team is a diverse group of passionate and innovative creators committed to our mission to inspire learners of all ages to explore, prepare and connect on their career journey.
If our story and mission inspire you and you're looking to join a team that's focused on workforce development, send us your resume at info@edgefactor.com.
Rules We Live By
Edge Factor was founded on four distinct pillars that continue to define and drive our daily work as a state-of-the-art content creator, technology innovator, and career development resource.
RUN WITH RUNNERS
We partner with people who get stuff DONE!
We are nimble and results-driven.
WORK WITH PEOPLE WE LIKE
We embrace hard work and we are known for over-delivering.
Life is too short not to enjoy our partners.
LISTEN, LEARN, DO/REDO
Embracing failure to find solutions is at the heart of our innovation.
We constantly break new ground, analyze metrics, and adjust our sails to get results.
DO WHAT YOU SAID YOU WERE GONNA DO
Everyone on our team understands that we are here to provide solutions for our members.
We take our commitments seriously and keep our word.